Testimonials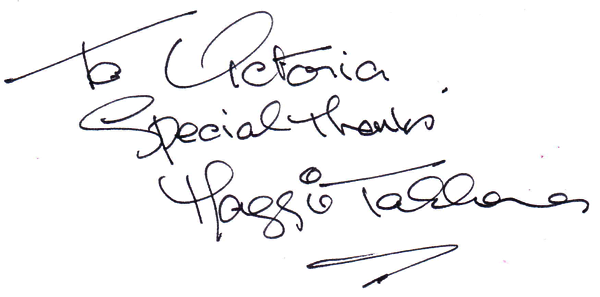 "We are delighted to refer Victoria Chapman of VICCI interiors.  Victoria helped us create a wonderful home with thought, passion and love.   Her ideas, industry knowledge, style, access to suppliers and most importantly, understanding what was important to us at a time when completing this very detailed project and getting it right was our priority.  She is professional, friendly and attentive to detail.  She even helped with the unpacking of furniture and styling the beds, perfect.  Highly recommended."
Vittorio and Maria Natoli
VIVA Life Photography
"Building a new home with three levels and time poor, I decided we needed the help of an Interior Designer.  While interviewing different designers I was disappointed to find most had a particular style of their own. VICCI interiors approach was different, providing options and asking what styles I like and what was my preference.
Victoria made all aspects and choices flow smoothly and bought everything together, enhancing all ideas and improving on them.  She liaised with everyone with professionalism, style and enjoyment.
The VICCI interior experience will always be unique and special for me. Victoria guided me through the interior design details of our home, making a daunting project wonderful and completely enjoyable.  We have been in our home for three years now and every day I see around me the beautiful finishes and furnishing choices made, reminding me of Victoria.
We would and do recommend VICCI interiors".
Barb and Lou Sauzier
"VICCI interiors provided the interior design requirements for our new family home, some 14 years ago.  Such was our satisfaction with Victoria Chapman that we have utilised her services exclusively for the interior design requirements of all our commercial and industrial developments ever since. 
Victoria has an exceptional ability to adapt, understand and deliver fantastic solutions across vastly different applications and requirements.  Her recommendations have always been clearly detailed, professionally presented and concisely relevant to each project.  She also has the foresight to add certain touches, sometimes quite subtle, that culminates in a class finish.  To any prospective clients, we have no doubt that the experiences we have enjoyed working with Victoria will be yours also."
Geoff and Sally Glenn
Agmaster
"I engaged Victoria of VICCI interiors for an extensive renovation of our home.  We were living in the house at the time and this of course made the project more difficult.  Victoria was in charge of the project and during the course of handling the project she showed herself to be very capable.  She paid great attention to detail and insured all work was carried out to the highest of standards.  She was responsible for quality control as well as co-ordinating numerous tradesmen.  She was well organised and able to carry out these demands extremely well.
Because I was very satisfied with her work, approach and handling of our extensive home renovations, I engaged her services for my new Dental Practice in West Perth.  This involved refurbishing an entire commercial floor which was essentially one open space.  VICCI interiors was responsible for the design as well as project management of the interior fit-out.  The work involved carpenters, tilers, partition people, plumbers, electricians and many other specialist dental personnel.  She co-ordinated all work as required including all financial aspects of the fit-out.  Due to the deadlines that were imposed this was particularly difficult, however she fulfilled these demands with knowledge and detail, and was able to complete the fit-out on time and on budget.   I was extremely pleased with the result.  Victoria is very well organised, entirely committed to her career and totally trustworthy.  I have no hesitation recommending Victoria of VICCI interiors."
Dr R Lazar
Prosthodontist
"I have known Victoria Chapman of VICCI interiors for 16 years.  During this period I have engaged her professional services for the purposes of Interior Design Consultant on both residential and multi-residential projects.  She fulfils these demands with objectivity, application, knowledge and detail.  She demonstrates a willingness to relate not only to the issues at task but also in her dealings with the client.  Without doubt Victoria presents herself with the assured confidence required of a person who has realised her chosen field."
Alex C Willis
Project Design Director
Willis Design Group Pty Ltd